Thomas Andreska, Patrick Lüningschrör, Michael Sendtner
Neurotrophin signaling via receptor tyrosine kinases is essential for the development and function of the nervous system in vertebrates. TrkB activation and signaling show substantial differences to other receptor tyrosine kinases of the Trk family that mediate the responses to nerve growth factor and neurotrophin-3. ...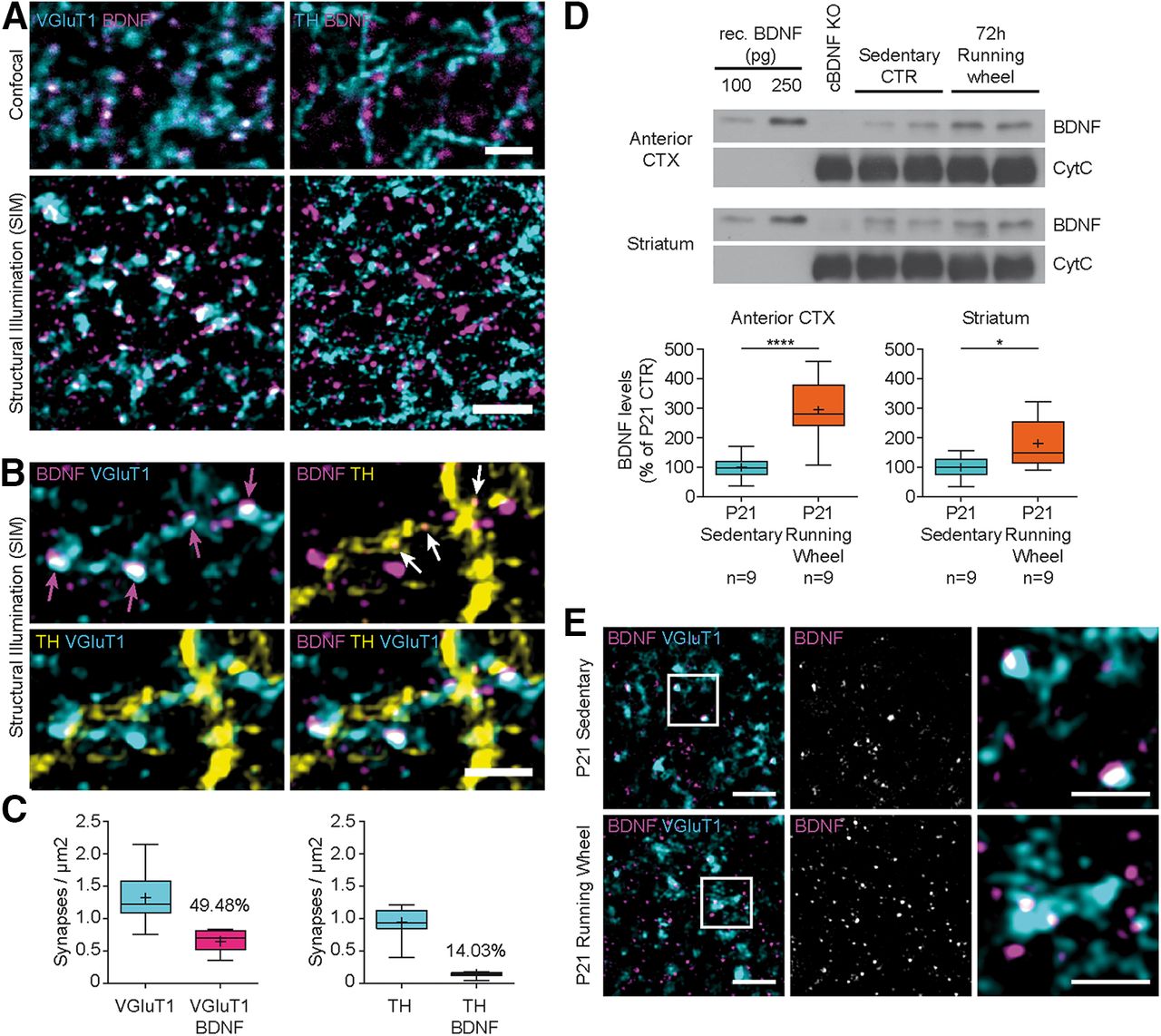 Thomas Andreska, Stefanie Rauskolb, Nina Schukraft, Patrick Lüningschrör, Manju Sasi, Jeremy Signoret-Genest, Marcus Behringer, Robert Blum, Markus Sauer, Philip Tovote, Michael Sendtner
Motor learning depends on synaptic plasticity between corticostriatal projections and striatal medium spiny neurons. Retrograde tracing from the dorsolateral striatum reveals that both layer II/III and V neurons in the motor cortex express BDNF as a potential regulator of plasticity in corticostriatal projections in male and female mice. ...