Yangfan Peng, Nina Schöneberg, Maria Soledad Esposito, Jörg R.P. Geiger, Andrew Sharott, Philip Tovote
Accelerating technological progress in experimental neuroscience is increasing the scale as well as specificity of both observational and perturbational approaches to study circuit physiology. While these techniques have also been used to study disease mechanisms, a wider adoption of these approaches in the field of experimental neurology would greatly facilitate our understanding of neurological dysfunctions and their potential treatments at cellular and circuit level. ...
Stefanie D Krämer, Michael K Schuhmann, Fabian Schadt, Ina Israel, Samuel Samnick, Jens Volkmann, Felix Fluri
Motor deficits after stroke reflect both, focal lesion and network alterations in brain regions distant from infarction. This remote network dysfunction may be caused by aberrant signals from cortical motor regions travelling via mesencephalic locomotor region (MLR) to other locomotor circuits. ...
Juanli Zhang, Mina Jamshidi Idaji, Arno Villringer, Vadim V Nikulin
The prevalence of Parkinson's disease (PD) increases with aging and both processes share similar cellular mechanisms and alterations in the dopaminergic system. Yet it remains to be investigated whether aging can also demonstrate electrophysiological neuronal signatures typically associated with PD. ...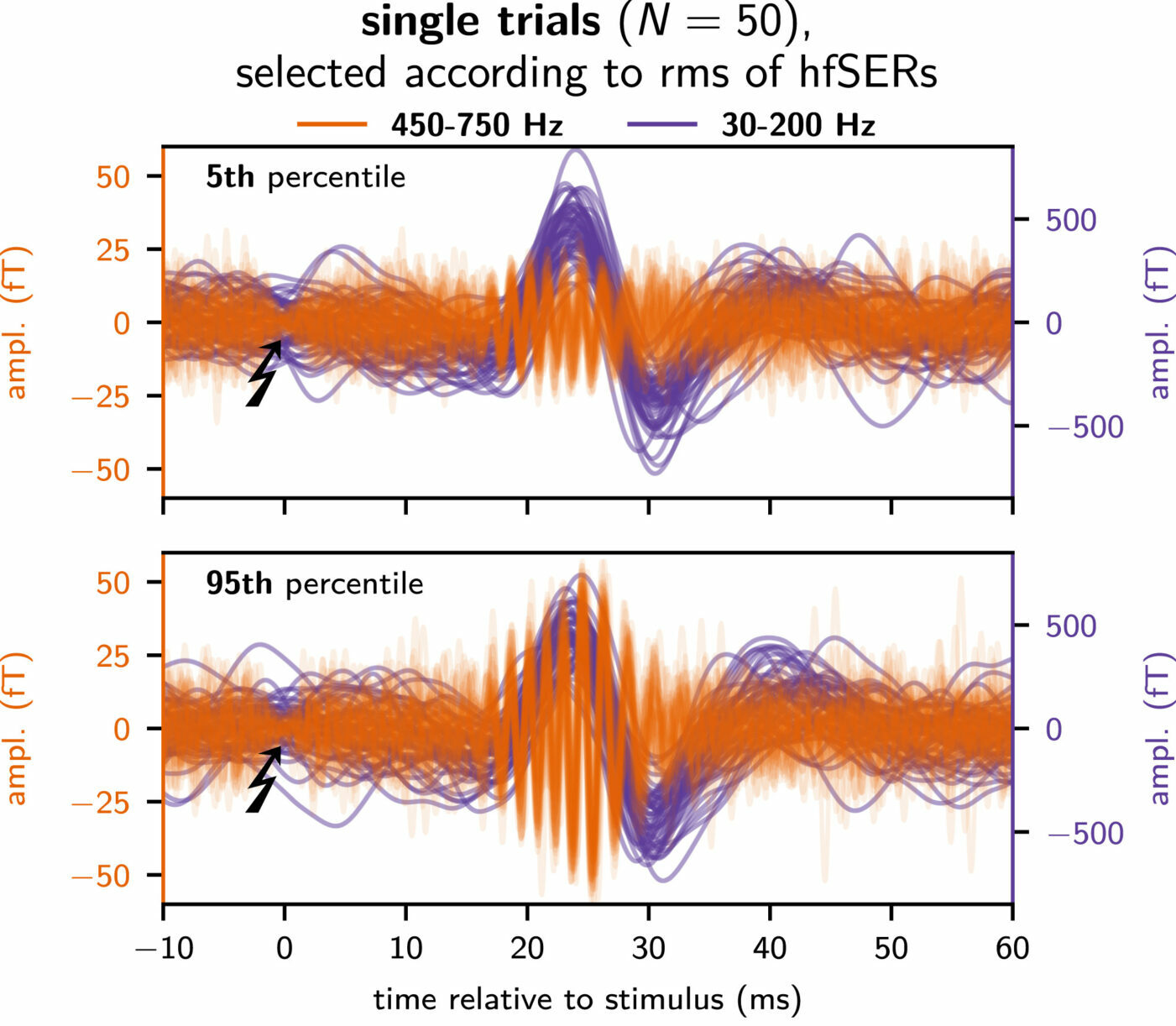 Gunnar Waterstraat, Rainer Körber, Jan-Hendrik Storm, Gabriel Curio
Neuronal spiking is commonly recorded by invasive sharp microelectrodes, whereas standard noninvasive macroapproaches (e.g., electroencephalography [EEG] and magnetoencephalography [MEG]) predominantly represent mass postsynaptic potentials. ...
Thomas Andreska, Patrick Lüningschrör, Michael Sendtner
Neurotrophin signaling via receptor tyrosine kinases is essential for the development and function of the nervous system in vertebrates. TrkB activation and signaling show substantial differences to other receptor tyrosine kinases of the Trk family that mediate the responses to nerve growth factor and neurotrophin-3. ...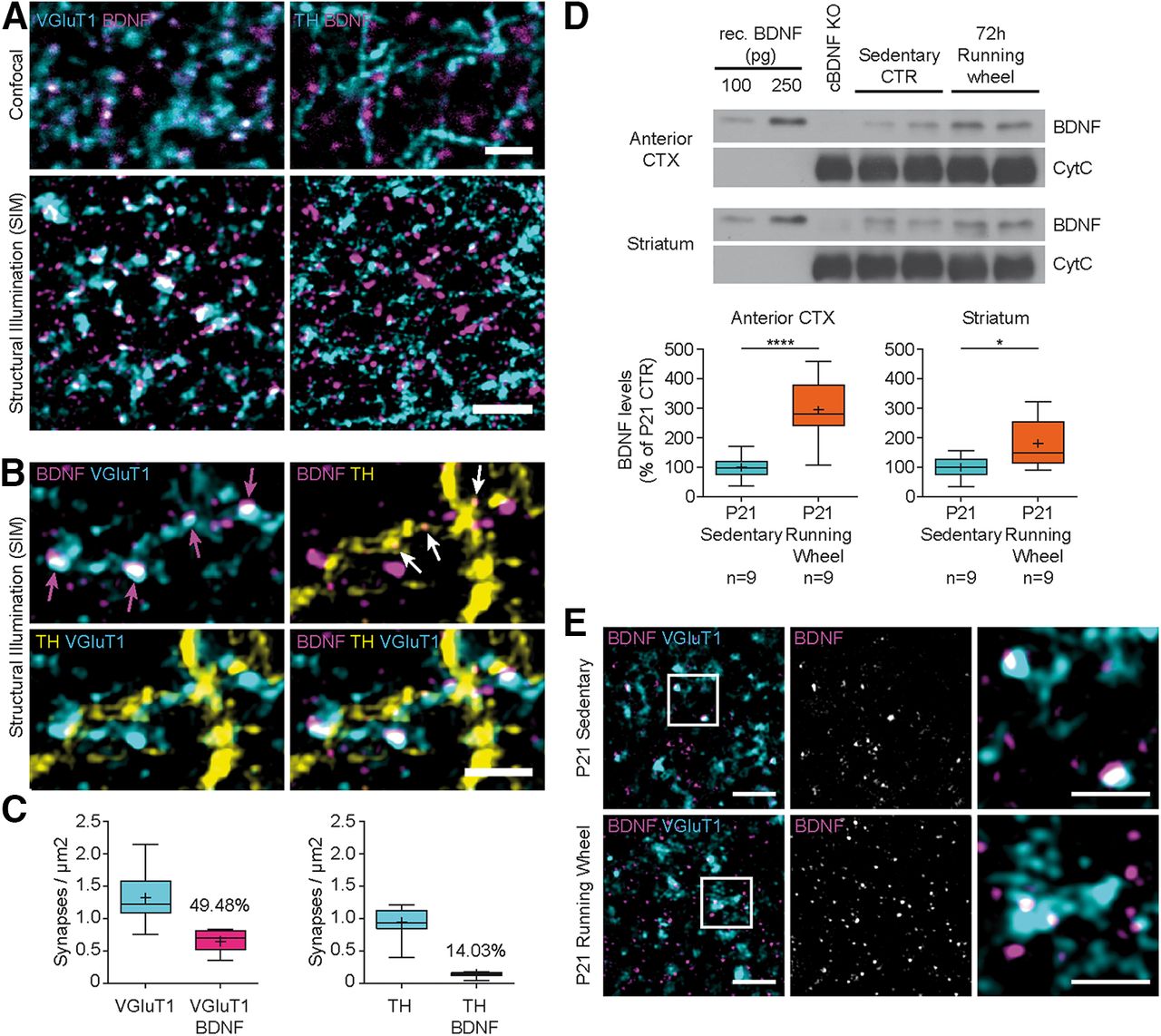 Thomas Andreska, Stefanie Rauskolb, Nina Schukraft, Patrick Lüningschrör, Manju Sasi, Jeremy Signoret-Genest, Marcus Behringer, Robert Blum, Markus Sauer, Philip Tovote, Michael Sendtner
Motor learning depends on synaptic plasticity between corticostriatal projections and striatal medium spiny neurons. Retrograde tracing from the dorsolateral striatum reveals that both layer II/III and V neurons in the motor cortex express BDNF as a potential regulator of plasticity in corticostriatal projections in male and female mice. ...